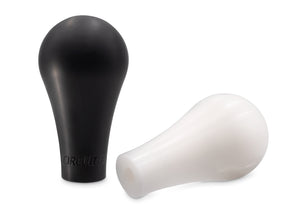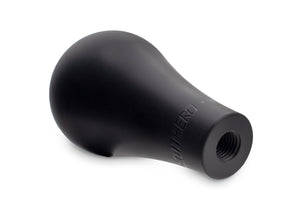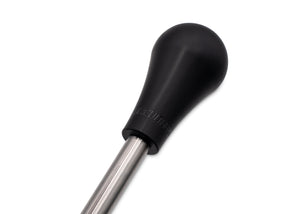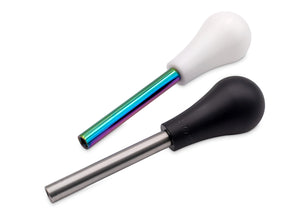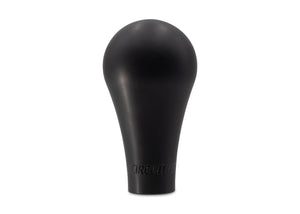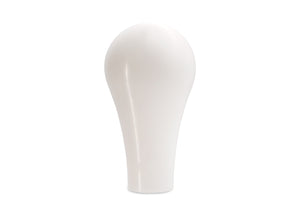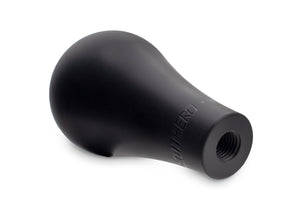 Ultraform Shift Knob
Getting your hand burnt is not fun. Driving with mittens on when it's 100 degrees outside is no fun either! This is why we designed our all new Ultraform Shift Knob!

We know you love our Laser Grip shift knob, so we stayed close to home. Used original shape of the Laser Grip and radiused the sides for a smoother transition. This new design will keep your hand cool! 
The ball has perfectly round contour to fit right in the palm of your hand, smooth transition to the stem will ensure comfortable shifting in hot weather. It will feel very natural in your hand. We know you love to represent, so we CNC-engraved Circuit Hero logo at the bottom of the stem. It is not overpowering but adds that extra special touch, what we like to call a cherry on top! 
Black or white, this Ultraform Shift Knob will be the last knob you will ever want to buy. We are sure of it!
80mm tall
44mm diameter tapering down to 22mm
Made from Durable, Lightweight, Heat Resistant Ultraform material

Available in Black and White finish

Perfect 86 grams weight
THREAD PITCH REFERENCE GUIDE:
10x1.50 mm Honda/Acura
10x1.25 mm Nissan/Mitsubishi/Mazda
*Will not work with cars with reverse lockout levers (some 6-speed cars).

Part Numbers: 
Black Ultraform: CH-SRB-M10x1.25-BK, CH-SRB-M10x1.5-BK
White Ultraform: CH-SRB-M10x1.5-WH