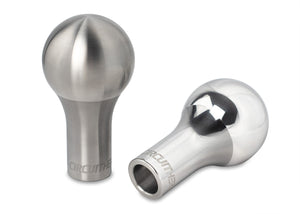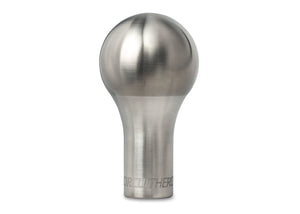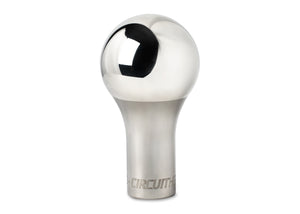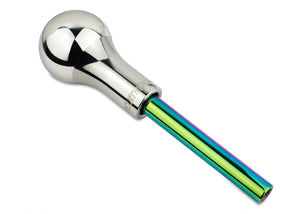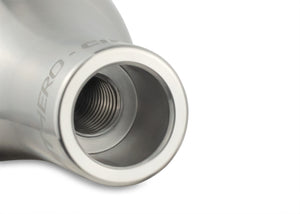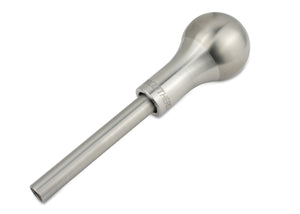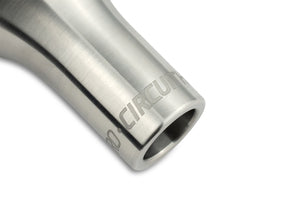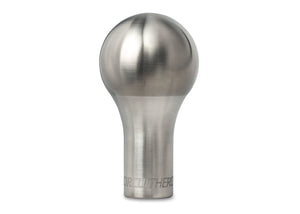 Laser Grip Type-B Shift Knob
We understand that you spend hard sweaty hours working on your build. And we believe that you and your ride deserve the best! 
We know you loved our original Type-B Tear Drop knob (well frankly you totally zeroed out our inventory) so we took it a step further and created something truly special. This new design will blow your socks off! 
The ball has perfectly round contour to fit right in the palm of your hand, instead of a predictable smooth transition to the stem we added Laser Grip to ensure additional support for more precise shifts. It will feel so natural in your hand with an edge to take you over the top! And hey, we know you asked for branding because you want to represent. And we are giving it to you, because we listen! CNC-engraved Circuit Hero logo at the bottom of the stem is not overpowering but adds that extra special touch, what we like to call a cherry on top! 
Machined or polished, this CNC billet stainless steel shift knob will be the last knob you will ever want to buy. We are sure of it!
81mm tall
44mm diameter tapering down to 22mm
15.7mm Coutersink Depth

Laser Grip for precision shifting

CNC billet stainless steel
Machined or polished finish
Heavy 440 grams/ 15 oz counter weighted 
THREAD PITCH REFERENCE GUIDE:
10x1.5 mm Honda/Acura
10x1.25 mm Nissan/Mitsubishi/Mazda
12x1.25 mm Toyota/Lexus/Subaru/Scion/

15-21 Mustang GT, Ecoboost & V6

 
*Will not work with cars with reverse lockout levers (some 6-speed cars).

Part Numbers: 
Machined: CH-TDSK-10x1.5, CH-TDSK-10x1.25, CH-TDSK-12x1.25
Polished: CH-TDSP-10x1.5, CH-TDSP-10x1.25, CH-TDSP-12x1.25