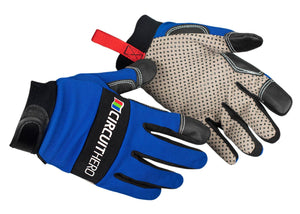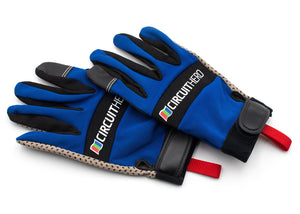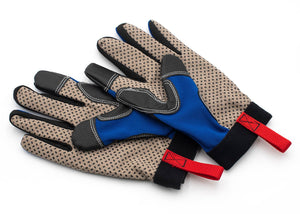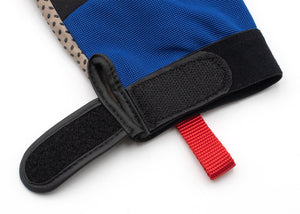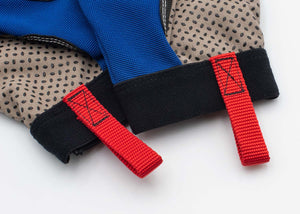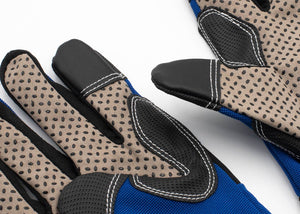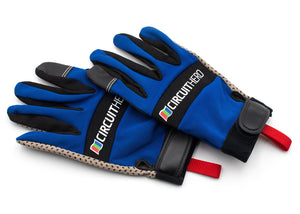 Performance Mechanic Gloves
Latest and greatest in our line of products we introduce our Performance Mechanic Gloves. Boy these will not disappoint!
These multi-purpose gloves are exactly what you have been looking for. We collected requests from our team to determine what they want to see in a perfect glove - lightweight, breathable, durable, dark to prevent gloves from looking dirty on extreme use, touch screen feature, comfortable band... And we delivered!
Back of our Circuit Hero gloves is made of flexible and breathable synthetic fibers for long lasting comfort. These gloves will enable you to do the job without any restrain. The inner palm layer is made with single piece synthetic leather and silicone dots to prevent objects from slipping. We added a wing closing strap to make sure gloves are secure on your hands if they become wet from weather or sweat. One of the best features is a touchscreen sensitive pad on index and thumb fingers so you can stay connected while on the job without taking gloves off. We reinforced saddle between thumb and forefinger to prevent from tearing. We added nylon hooks so you can pull gloves on with ease and hang them in the garage so they won't get lost when you are done. And of course we finished up with darker colors to keep gloves looking brand new as long as possible. Silk screened logo is just a cherry on top!
FEATURES: 
Breathable Backing

Adjustable Cuff

Touchscreen Compatible

Reinforced Saddle

Loop for Hanging
Comfortable Band
What are you waiting for, get yours today and enjoy working in our gloves!
Part Numbers: CH-GLV-M, CH-GLV-L, CH-GLV-X
Please note, gloves run 1/2 size larger.