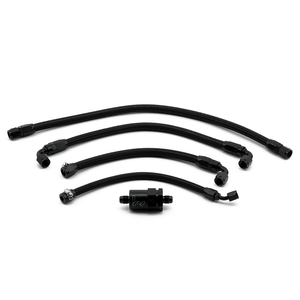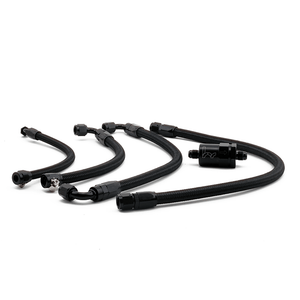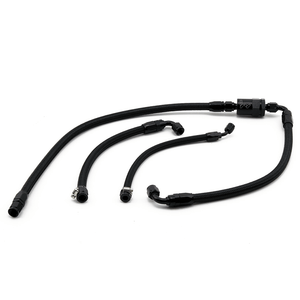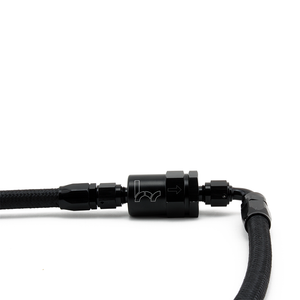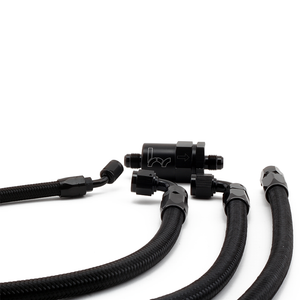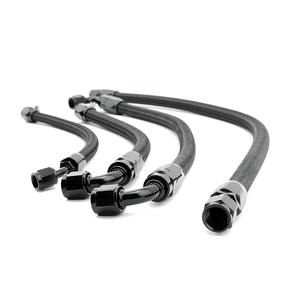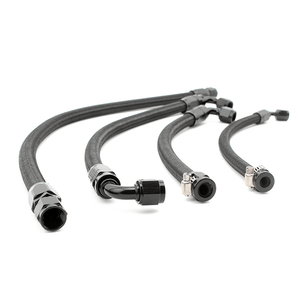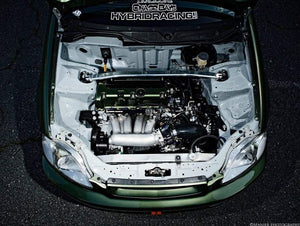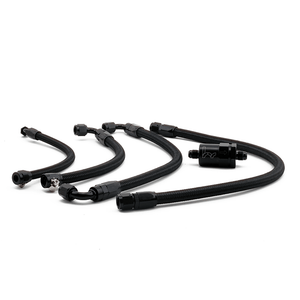 Hybrid Racing K-Series Swap Tucked Fuel Line Kit (92-00 Civic & 94-01 Integra)
The Hybrid Racing K-Swap tucked fuel line was designed to be a simple pre-assembled kit to adapt your stock fuel system to that of a K-Series engine while also cleaning up your engine bay by eliminating the OEM fuel filter and tucking the fuel lines close to the engine.
The kit routes the fuel lines between the number 2 and number 3 runners and hugs the transmission as it makes its way to the regulator which you will mount below the brake booster. This kit works with the Hybrid Racing Fuel rail or other aftermarket rails which have the necessary port in the center of the rail.
Why do you need a fuel line kit for K-Swaps?
K-Series engines are normally are supplied with return-less fuel systems, meaning the fuel pressure regulator is inside of the fuel tank and has only one line leading to the engine. In most cases, the chassis that you plan on installing your K series engine (in this case EG,EK,DC) utilizes a return system. In order to have the engine run correctly, you will need to convert the K-Series engine to a return system. Although there is only one line going to the rail, this kit is still a return type system since the pressure is still regulated before it goes back to the tank. 
E85 compatible