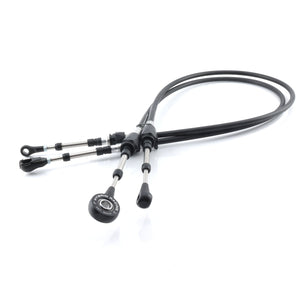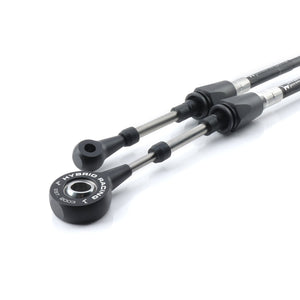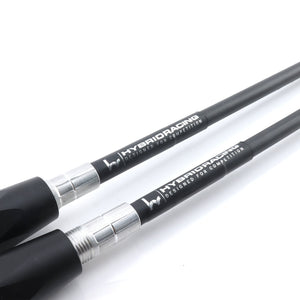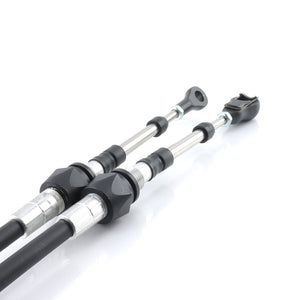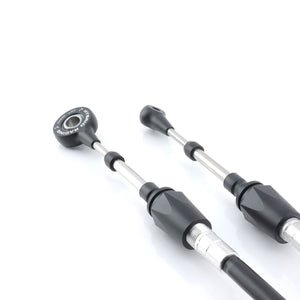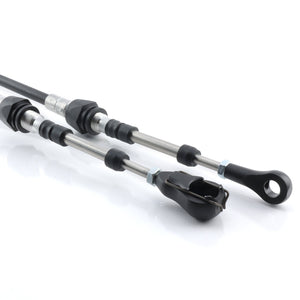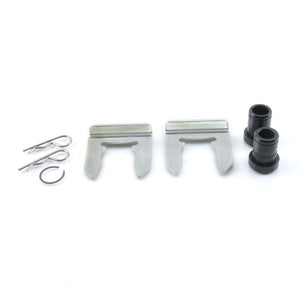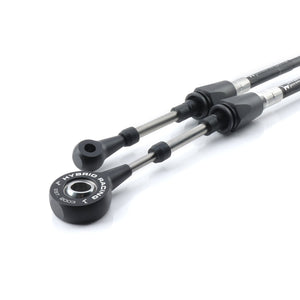 Hybrid Racing Performance Shifter Cables (TSX Shifter -Z4/Z7 Trans K-Swap)
Hybrid Racing shifter cables are a performance upgrade replacement for stock OEM cables. The solid rod ends, permanently lubricated core, spherical bearings, & aluminum end links give the Hybrid Racing cables a firmer, tighter feel over OEM cables resulting in fewer missed shifts and a more connected feel to the chassis. Heat resistant up to 225*F with a max bend radius of 5" (for optimum life)
We created a cable to give people peace of mind. We improved driving performance when they shift hard and during demanding racing applications and the Hybrid Racing performance cables achieve this goal!
Other notable features of the Hybrid Racing cables are spherical bearings, stainless steel push rods, and upgraded stainless steel swivel support tubes (oem are plastic) that are known to break on the OEM cables. All of the rod ends, and mounting bushings are CNC machined 6061 aluminum then black anodized before being laser etched with the Hybrid Racing logo and flair.
Are these cables a direct replacement for my OEM Shifter Cables?
No! The cables were created for customers using a K20Z4 (UKDM FN2 Civic Type R) & K24Z7 (12-15 Civic Si USDM) transmission and the Hybrid Racing TSX Shifter. For years, customers had no easy option to use these transmissions with good shifters in K-Swapped cars. Most setups required lots of modification, but not anymore! 

Use these shifter cables with these Hybrid Racing parts:
HR Short Shifter - HYB-SAS-01-55 or HYB-SAS-01-56
HR Shifter Mount - HYB-SMP-01-10
What is included with these shifter cables?
The kit comes with two shifter cables; each set includes two cotter pins, and clips for the shifter end. We also include new hardware for the shifter cable mounting plates that attach to the transmission bracket.