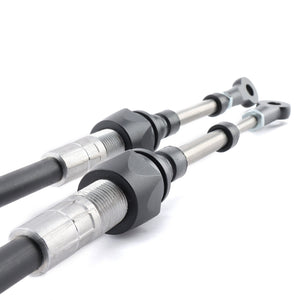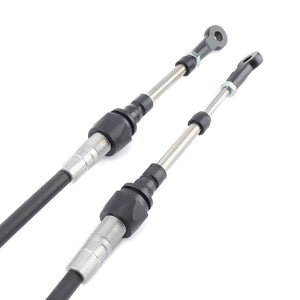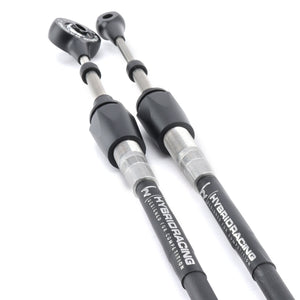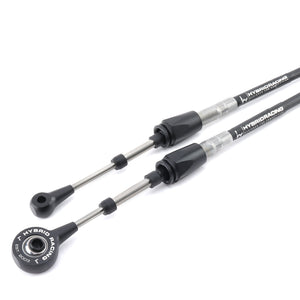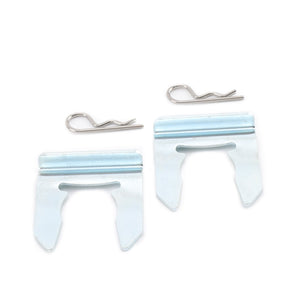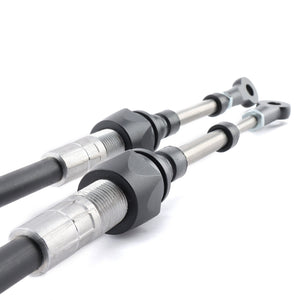 Hybrid Racing Performance Shifter Cables (K20A/A2/A3/Z1 Trans K-Swap)
The Hybrid Racing cables are a performance upgrade replacement for stock OEM cables. The solid rod ends, 30% thicker cable core, and spherical bearings give the Hybrid Racing cables a firmer, tighter feel over OEM cables resulting in fewer missed shifts and a more connected feel to the chassis.
We created a cable to give people peace of mind and improved driving performance when they shift hard and during demanding racing applications and the Hybrid Racing performance cables achieve this goal!
Other notable features of the Hybrid Racing cables are spherical bearings, stainless steel push rods, and upgraded stainless steel swivel support tubes (oem are plastic) that are known to break on the OEM cables. All rod ends and mounting bushings are CNC machined 6061 aluminum that have been heat-treated and anodized black before being laser etched with the Hybrid Racing logo and flair.

All Hybrid Racing cables are manufactured and assembled in the USA. 



How are these cables different than OEM (or HR) RSX cables?
These cables are essentially the same as the cables we make specifically for the RSX chassis; however, they are a few inches shorter, offering a more direct and unimpeded run from the shifter to the transmission gear selector. The benefits of straighter cables are increased reliability and decreased inner resistance (making your shifts smoother.) Shorter cables also weigh less. 

Made to work with both K-swap bolt-in shifters and our floor-mounted RSX shifter. 
The cables fit the EG/EK Civic better and the DC2 Integra. If you use our K-swap shifter bolted in under the car the cables will route between the subframe and floor of the car. 

If you use our floor-mounted RSX shifter and plate, these cables should exit through the heater core hole in the firewall, OR through a hole you create. 



What is included with these shifter cables?
Aside from 2 shifter cables, each shifter cable set includes two cotter pins and two shifter cable spring clips. Be sure to purchase two more if you do not have them since each cable system will require 4.