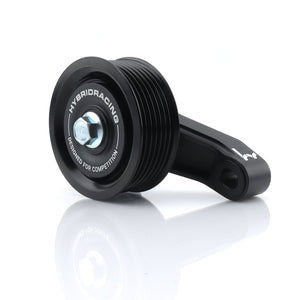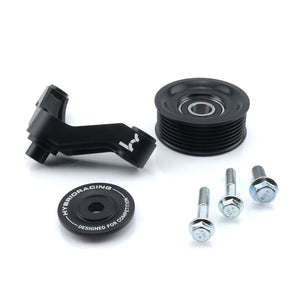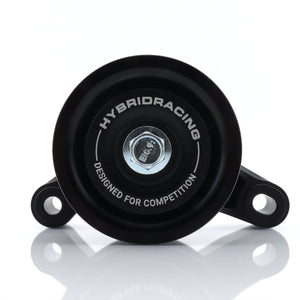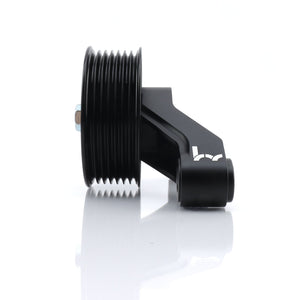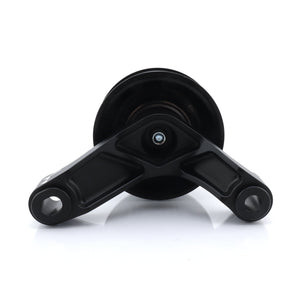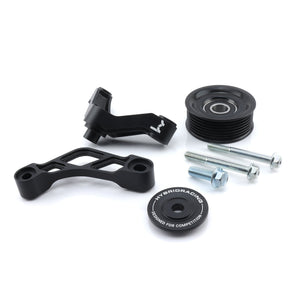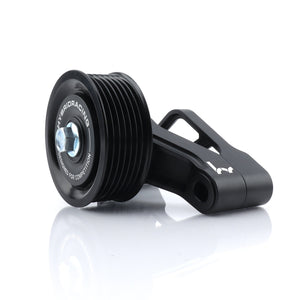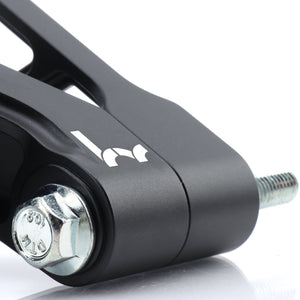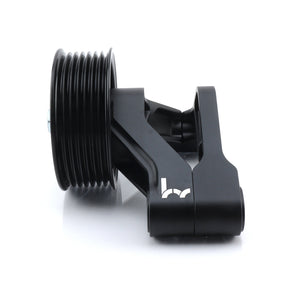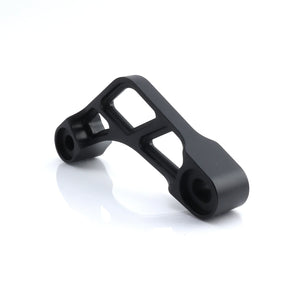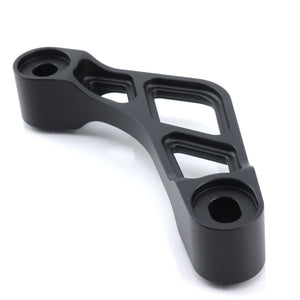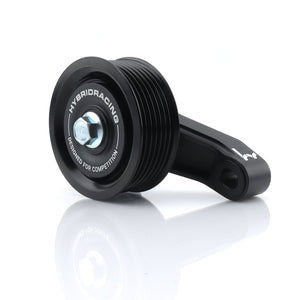 Hybrid Racing K-Series Idler Bracket & Pulley Kit

Strength & Flexibility 
We tackle one of the most common K-Swap issues with a new look and fresh idea. Our idler bracket and pulley kit was designed to take the guesswork out of a reliable belt tensioner system. 

It's simple. Keep the OEM belt tensioner and alternator in place. Our bracket replaces the power steering pump, and our guide helps you find the right belt that puts it in the OEM system in the proper tension window. No more worries about your alternator falling, belt walking, or charging issues. We also altered the geometry to 

We created two kits for the modern K-Swap. One for pretty much all engines sold in the USA, Japan, and Europe and another kit specifically for the common JDM K24A engine. 



HYB-IDB-01-02
This kit will be the most common setup used. Since it fits nearly all the known K-Series water pump housings and engines it will likely be the most popular. Known to fit the K20A, A2, A3, Z1, Z3, Z4 & K24A1, A2, A4, A8 means you will just need to measure your crank pulley to have a bolt-on solution. This kit requires no modifications to your water pump housing or any other accessory part.

Improved hood clearance saving over 1.5" compared to a stock power steering pulley. It's also 0.5" shorter than the OEM EP3 idler bracket and pulley. 

HYB-IDB-01-04
This kit was specifically designed to fit the JDM K24A engine. This engine was never offered in the USA, however, has become very popular with engine importers. The HYB-IDB-01-04 includes a specific spacer bracket designed to be used on this engine only. From our research, there is no other engine like this in the US, therefore no other OEM option that we have tested worked. 

Our kit improves hood clearance by being 1.81" shorter than the factory K24A power steering pump.  




How to choose the correct belt:
This kit does not include a belt; however, we do offer a bundle package that can include a belt if you choose. You will need to follow these steps to determine which belt to use on your specific engine. 

1. Determine what engine you are using. (K20 or K24) 
2. Determine if you are using AC or not. 
3. Measure the outside diameter of the crank pulley. 
4. Refer to the belt sizing chart to pick the correct size based on which kit you have and the diameter of the crank pulley. 




*If your crank pulley is not listed, we do not offer a belt size. The process to find a belt is the same, you'll just need to source it on your own.

PS & AC Delete Belt Sizes
These belts are sized specifically for the Hybrid Racing Idler Bracket & Pulley Kit. We offer four sizes that fit nearly all K-Series engines without AC. 

HYB-IDB-01-02 (Fits most K-Series engines Except K24Z3)
5.8" Crank pulley -> Use belt HYB-BLT-00-01 -> 50.0" Length (7PK1270/500K7) 
6.25" Crank pulley -> Use Belt HYB-BLT-00-03 -> 51.2" Length (7PK1300/512K7)
6.50" Crank pulley -> Use Belt HYB-BLT-00-04 -> 52.0" Length (7PK1320/520K7)

HYB-IDB-01-04 (K24A Only)
5.8" Crank pulley -> Requires custom belt (not available from us) 
6.25" Crank pulley -> Use Belt HYB-BLT-00-02 -> 50.5" Length (7PK1285/505K7)
6.50" Crank pulley -> Use Belt HYB-BLT-00-03 -> 51.2" Length (7PK1300/512K7)

PS Delete With AC Belt Sizes
We do not offer these belts, however, you can use these part numbers to cross-reference or find an OE quality application. 

Kit Part Number: HYB-IDB-01-02 (Most K-Series Engines - Except K24Z3)
5.8" Crank Pulley - Bando 7PK1635
6.25" Crank Pulley - Bando 7PK1650
6.50" Crank Pulley - Bando 7PK1660

Kit Part Number: HYB-IDB-01-04 (K24A JDM ONLY)
5.8" Crank Pulley - Requires custom belt - no recommendation available
6.25" Crank Pulley - Bando 7PK1635
6.50" Crank Pulley - Bando 7PK1645