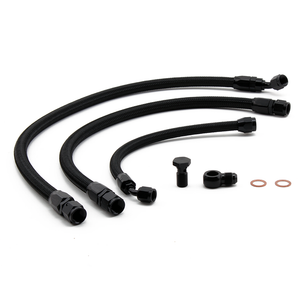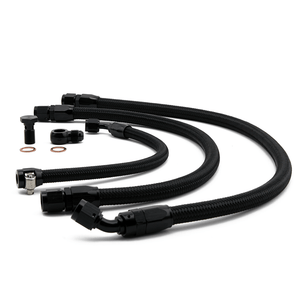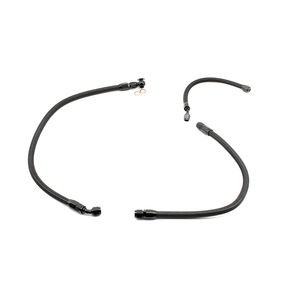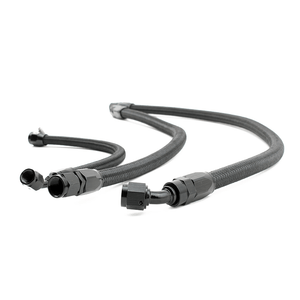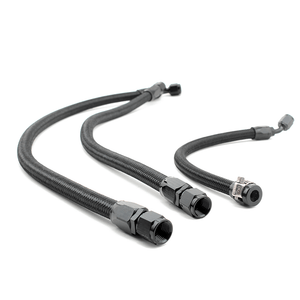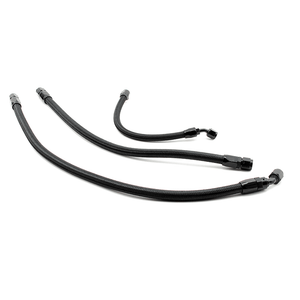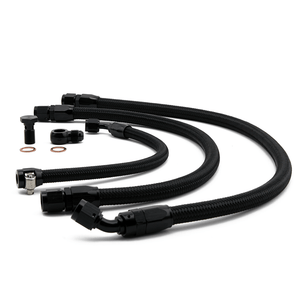 Hybrid Racing K-Series Swap Standard Fuel Line Kit (92-00 Civic & 94-01 Integra)
The Hybrid Racing K-Swap fuel line was designed to be a simple pre-assembled kit to adapt your stock fuel system to that of a K-Series engine.
Why do you need a fuel line kit for K-Swaps?
K-Series engines are normally are supplied with return-less fuel systems, meaning the fuel pressure regulator is inside of the fuel tank and has only one line leading to the engine. In most cases, the chassis that you plan on installing your K series engine (in this case EG,EK,DC) utilizes a return system. In order to have the engine run correctly, you will need to convert the K-Series engine to a return system. Although there is only one line going to the rail, this kit is still a return type system since the pressure is still regulated before it goes back to the tank.
The kit comes with 3 lines with the appropriate fittings pre-installed on the ends. The black fuel line kit is our most popular kit for its stealthy look but they both get the job done perfect. The kit also comes with a banjo fitting to connect to your OEM fuel filter and an adapter to connect to your hard line.
E85 compatible