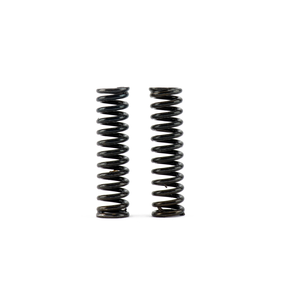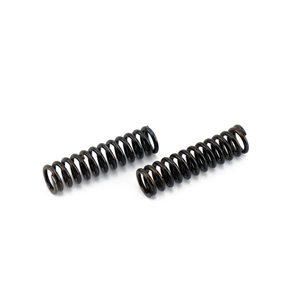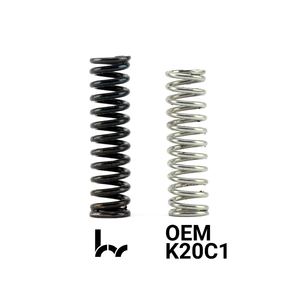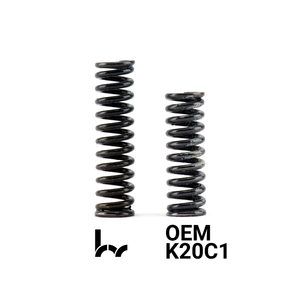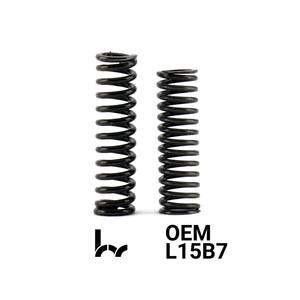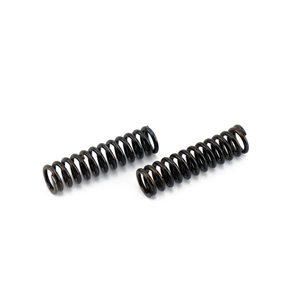 Hybrid Racing Heavy Duty Transmission Detent Springs (16-21 Civic)
Our heavy-duty transmission detent springs offer an increase in the preload and stiffer spring rate over the factory parts which aids the transmission gear selector. Upgrading these springs will make your gear engagements a bit sharper since they replace the soft OEM ones.

For the last year, we have been testing these springs in our own Civic Type R which sees constant abuse on the street and race track. When these are installed in the Civic Type R, you'll notice a more responsive shifter, meaning a faster to center position, as well as more pronounced gear engagements. 

An even bigger difference will be felt in the Civic Sport and Civic Si since the spring L/R movement force is increased by over 100%. The F/B movements are over 25% stiffer which offers a crisp gear engagement. .
Be sure to torque the Honda K-Series transmission detent bolts to 16 lbf-ft (22 N-m / 2.2 kgf-m).

17-21 Civic Type R FK8 K20C
18% Stiffer (Front/Back) compared to OEM
97% Stiffer (Left/Right) compared to OEM

17-21 Civic MT (Sport / Si) L15
2% Stiffer (Front/Back) compared to OEM
124% Stiffer (Left/Right) compared to OEM