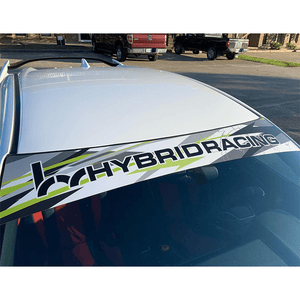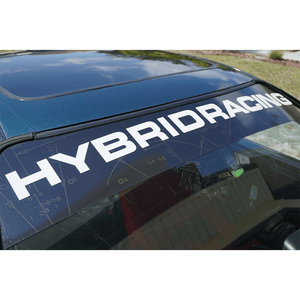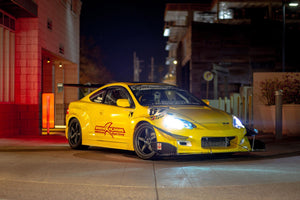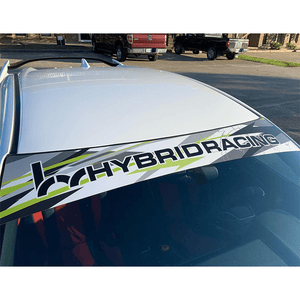 Hybrid Racing Dimensions Sunstrip
Inspired by our company branding and FK8 livery, we created a windshield banner that represents our company name and passion for motorsports. 
Available in printed white or black with dimension branding and our race car livery theme. This is a universal sticker that spans 60 inches long. It's suitable for just about any windshield. 
Requires custom cut-to-fit installation.