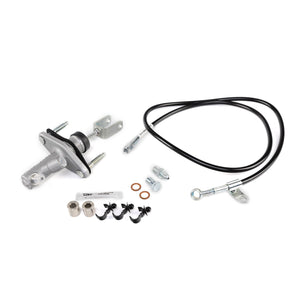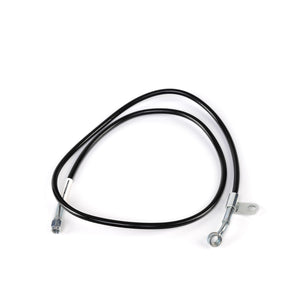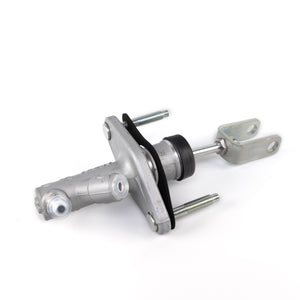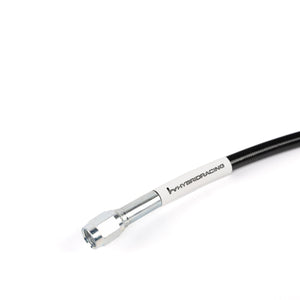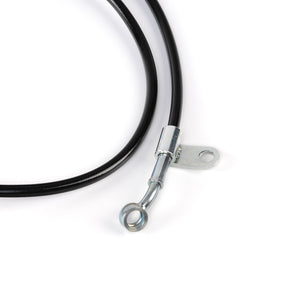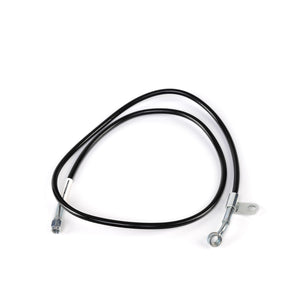 Hybrid Racing Clutch Master Cylinder Upgrade (17-21 Civic Type-R)
The Hybrid Racing kit for FK8 is a straightforward bolt-on part that includes an OE Nissin CMC, a stainless braided clutch line with fittings, and stand-offs for mounting the clutch line. No additional replacement parts or parts from the factory CMC or SLV are required. The kit has the necessary grease to lubricate the clevis pin and prevent NVH (noise, vibration, and harshness).
The OE Nissin CMC used in the kit has an aluminum piston body compared to the plastic assembly in older models. The plastic assembly has the potential to deflect in racing conditions or by using a stronger pressure plate. 
In 2002, Honda introduced a damper and delay valve in the clutch hydraulic system for US models with K-series powertrains. The damper in the CMC body casting, identified by the external triangular section, reduces vibrations transmitted to the clutch pedal, minimizing cabin NVH and vehicle feedback.
We remove this damper to enhance the connection to the powertrain, resulting in increased pedal feedback and consistency at higher engine speeds and loads. This more direct connection is preferred by drivers and racers alike. 

Upgrading to our CMC kit will improve the pedal feel. However, it can make the entire system slightly more noisy under normal conditions.